Just after Valentine's Day 2019, Rebecca Latiolais and I met in New Orleans to have a look around the city and to see our favorite band, Duran Duran, play at the new Fillmore music venue. It would be only my second time in New Orleans, having briefly passed-through for one evening only, on my 2018 Lap of America. That dinner visit was delicious, but far too brief and I was looking forward to more time in the storied city.
The French Quarter
Miss Latiolais and I began our three day exploration of New Orleans on Saturday in the French Quarter at Lafitte's. Built in 1722, Lafitte's claims to be the oldest bar in America. I was expecting that they would play to that pedigree and at least claim to serve rum straight from the same barrels used by 18th Century pirates, but alas, there were only hurricanes in plastic cups, just like every other bar in the French Quarter. I checked their website and it's full of much mumbo gumbo about legends and embellishments. Still, Lafitte's was not without its charm and was a fine place to start our exploration.
We wandered through the French Quarter, once stopping to talk to an insistent cockatoo, and eventually made our way to the Shops of the Colonnade French Market, where Miss Latiolais purchased a couple of traditional Mardi Gras masks.
We continued exploring (and bar hopping) all day and into the evening.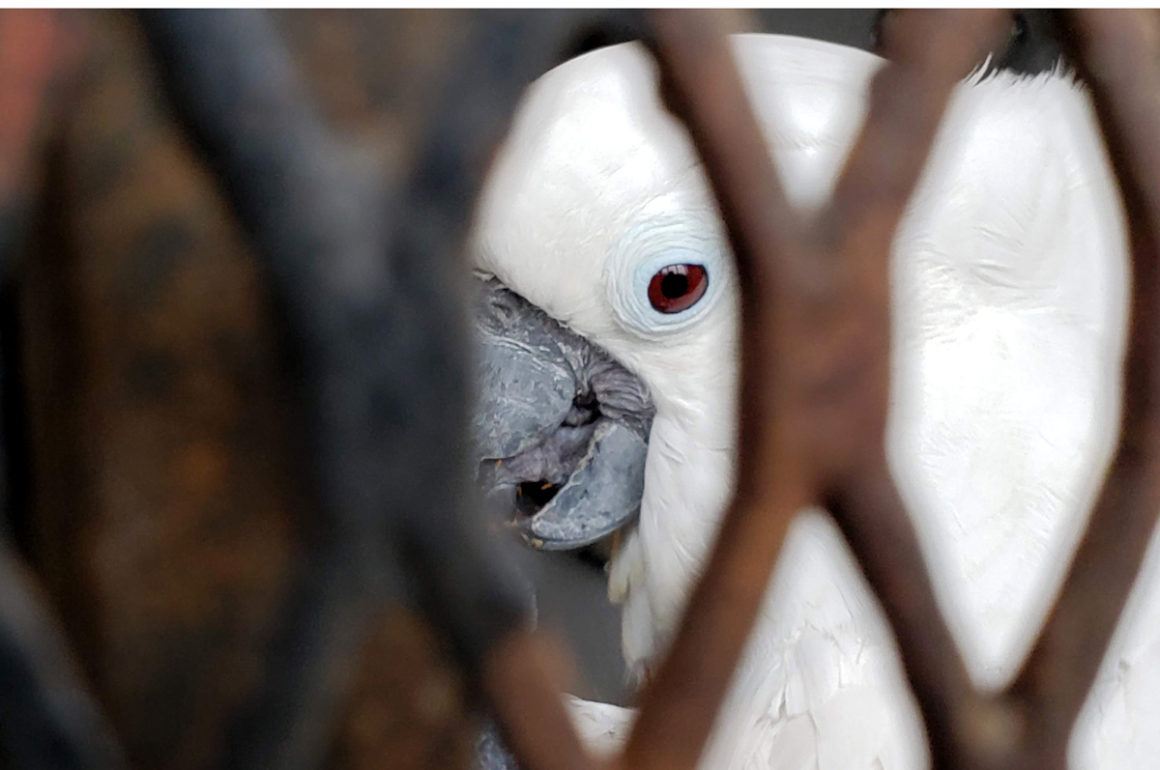 That evening, we had dinner at Orleans Grapevine and then waited for the Krewe du Vieux and Krewdelusion parades. And waited. And waited. We weren't the only ones. The street was teeming with joyful revelers, clearly lining the street in anticipation of one or both of the two scheduled parades that evening. But they never materialized. They may very well have started on time and then, possibly distracted by all that the crowd has to offer, dissolved into the French Quarter like cane sugar in a sweet Southern tea.
The Garden District
We started and finished this trip in the French Quarter, but we also explored outside that famous area and were rewarded for our efforts. We spent most of the day Uptown, beginning at Lafayette Cemetery No. 1, which was founded in 1833. Walking through a dreary, dilapidated, and undoubtedly haunted ancient cemetery worked up our appetite, so we set out to Mahony's for my first authentic Po-Boy sandwich. Then we walked through the neighborhoods of the Garden District and enjoyed looking at the beautiful old homes. After walking off our Po-Boys, we needed a dessert, so we settled on a delicious ice cream sampler at The Creole Creamery, located in the old McKenzie's Bakery (est. 1924). Walking back down Prytania Street, as I suppose is possible in a place like New Orleans, we quite suddenly came upon a parade! It seemed a bit haphazard and I suspect that it might have just been a jumped-up bar crawl, but it was still a delightful sight.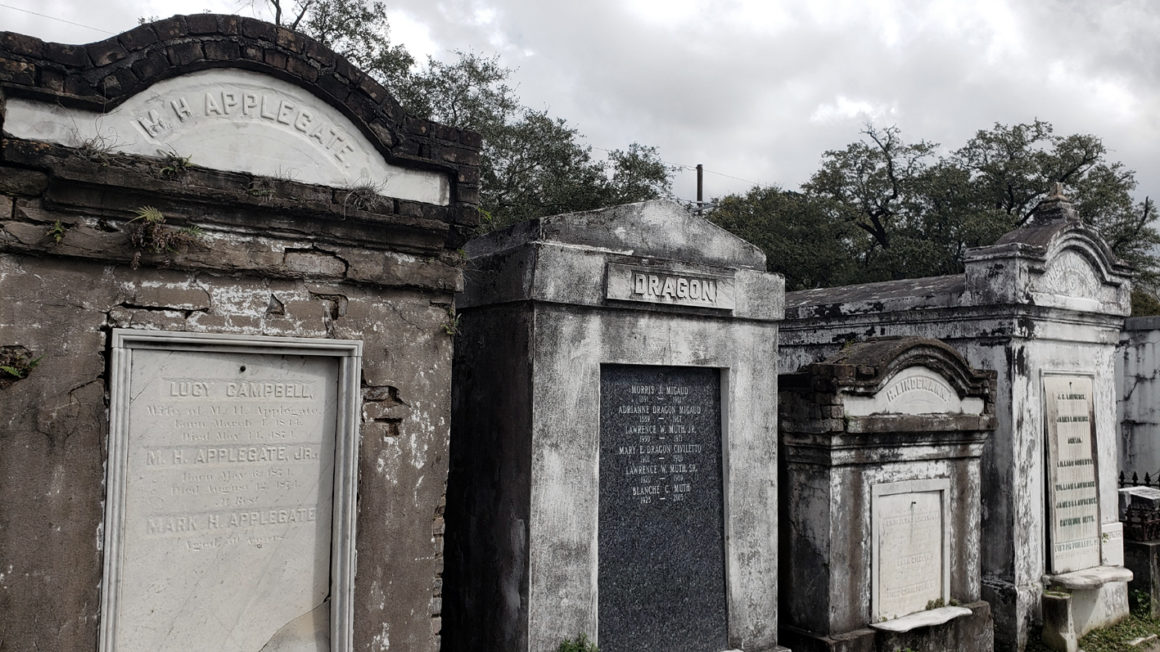 Commander's Bond
After working the next morning, I met Miss Latiolais at Liz's Where Y'at Cafe for some of the best Key Lime Pie I have ever had. Then we found delicious boudin balls just off the shore of Lake Pontchartrain.
That evening, we dined at the famous Commander's Palace (est. 1893), known for its creole cuisine and old-world Southern charm. We chose the tasting menu of Executive Chef Tory McPhail, winner of the James Beard Award for Best Chef: South. The meal was delicious, though we substituted a Bananas Foster for the King Cake, to add a little flair to the evening. Another delightful surprise happened when Miss Latiolais excused herself from the table and spoke to the barman about something unrelated and discovered that he could make James Bond's creation – the Vesper cocktail, off-menu!
Hold Back the Rain
We awoke on Tuesday to a rainy and dreary day that threatened our giddy anticipation. But the atmosphere was perfect to explore the incredible MovieSets prop warehouse (Slidell, LA), which has row upon row of every imaginable movie prop, but which also features twelve staged vignettes that I found to be quite macabre. We were also alone and given free reign to explore the warehouse on our own.
We made our way back into New Orleans, where the rain and fog had drained the blood from the French Quarter, leaving a beautiful, ghostly pallor in a way that once must have served as literary inspiration for Anne Rice. Speaking of literary inspiration, for those of us who don't always read the articles, in the window display of a photographer's studio, I saw a copy of Helmut Newton's SUMO, which is widely regarded as the largest and most expensive limited-edition book of the 20th century. And when I say largest, I mean literally, the physically largest. Each of the 10,000 copies comes with its own stand, designed by Philippe Starck. It was published in 1999 and was sold out immediately. The cost of the book new? $20,000.
We continued to wind and window-shop our way through the streets of the French Quarter, wandering through the now haunted Jackson Square, and finally finding warm relief at the famous Café du Monde, where we indulged in the same beignets that have been available there since 1862.
New Religion
After the beignets, we made our way to the beautiful new Fillmore for the concert. This would be the third time I saw Duran Duran in concert. The first was during the Big Thing tour in 1989 at the Austin Opera House with Kelly McGinty. I loved the intimate venue, but the band had fallen fast and far from the Arena years and I spent most of the concert looking at a coked-up and emaciated John Taylor and thinking that he would be dead soon. The second time was in 2016 at COTA with David Sylvester and Emily Pulskamp. That concert was about the pride that my favorite band, fresh off releasing the outstanding Paper Gods, commanded a performance at Austin's largest music venue with four of the five original band members. Filled with pride, I lit my torch and waved it for my wild boys! This performance would be at a much smaller venue and I had the feeling that it would feel more intimate and mature. In anticipation, I finished reading John Taylor's biography, Into the Pleasure Groove, which is largely about his addiction recovery, in our hotel room before the concert.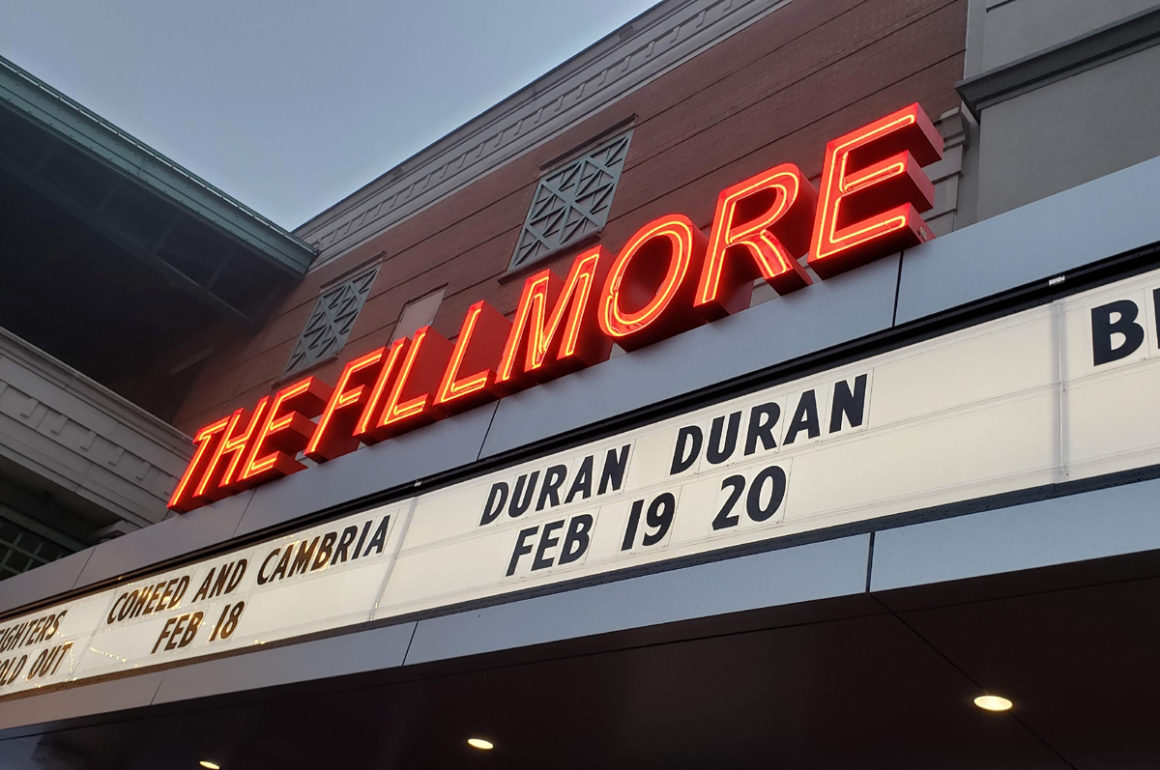 My companion, Miss Latiolais, a fan as passionate as I am about Duran Duran, had never seen the band live before and I felt like I was taking her to my church, which was a feeling solidified when the lights went down and an a cappella choral introduction began over a backdrop of stained glass windows, apparently only the second time they had introduced a show this way. Then the band strode out onto the stage and opened with New Religion. I was ecstatic!
The beautiful new Fillmore is indeed an intimate space and the audience was small, which allowed close proximity to the band. I could see the band's faces clearly. And they were the smiling faces of a band confident and comfortable with their storytelling. I could see the genuine friendship between them and there is nothing better than old friends talking with one another and including you in their conversation.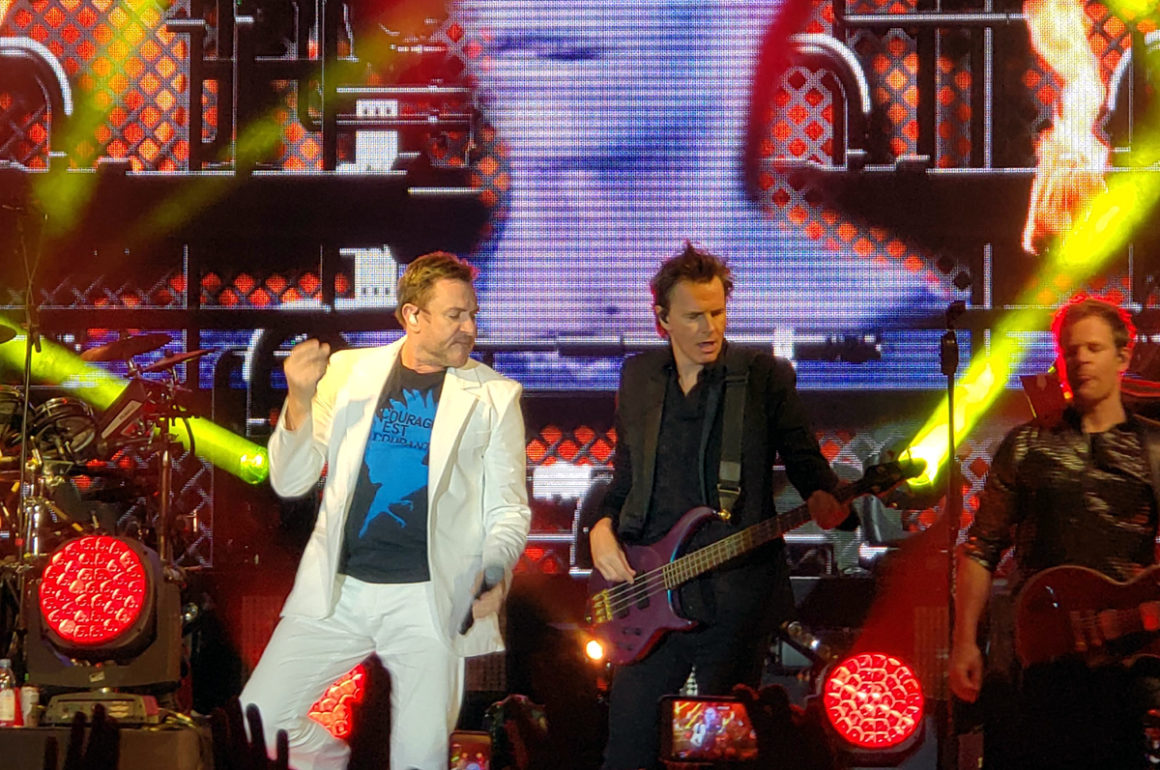 Church or not, the Wild Boys always shine. It won't be the last time I worship with them.

Please pin, tweet, and share! Most importantly, let me know what you think in the comments below.