Alamo Drafthouse, the Austin-based movie theater company beloved by film fans, has filed for Chapter 11 bankruptcy due to the financial impact of the COVID-19 pandemic, and is closing low-performing properties, including its flagship theater – the Ritz, located in downtown Austin.
The Ritz was built in 1929 and like many old theaters from that time, it has endured an interesting and checkered history, at various times serving as a pool hall, nightclub, adult movie theater (twice), and once being shuttered for almost a decade. I am most familiar with the Ritz from when it was a punk rock club in the early 80's. However, Alamo Drafthouse relocated their original downtown Austin theater to the Ritz in 2007 and it has served as their flagship theater ever since, boasting one of the only two remaining 70 mm film projectors in Austin and, of course, Alamo's brilliant programming.
My favorite Alamo Ritz experience happened in 2015. I noticed in the events section of the Austin Chronicle that the Alamo Ritz was having a Miami Vice night. They would be showing two episodes from the 80's TV series on the big screen and it was FREE! It was a Monday on a work week, but what the hell. Looking to thaw out from a freezing January, I grabbed my white blazer and headed for the sultry streets of Miami by way of the Ritz.
The show was free, so of course the theater was depending on food and drink sales from the very small crowd to support the evening. They could have just handed me the regular drink menu, but of course, that isn't the Alamo way and the server handed me a menu of themed cocktails. It's details like this that make the Alamo so beloved to film lovers, even if I did take away a whole letter grade for not having a drink called Last of the Mojitos.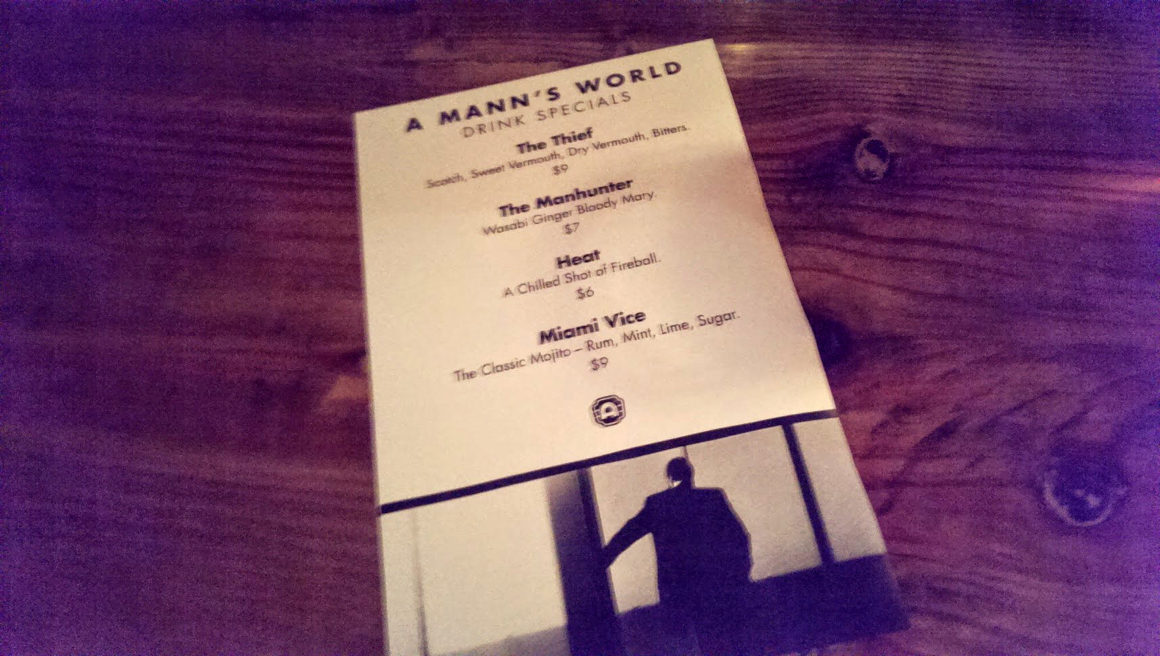 Naturally, The Alamo didn't just slap a couple of random episodes up on the screen. An employee came up front before the show and explained his choices and indeed, he chose two of the best episodes: No Exit (with Bruce Willis) and probably my favorite episode of the series – Out Where the Buses Don't Run with great performances by guest stars Bruce McGill and David Strathairn. It also featured Miami Vice doing what it did best, leveraging great music to set a tone fit for the moral morass of the times. In this case, over the strains of Dire Straits' Brothers in Arms and the sounds of a gathering storm, Crockett and Tubbs race through the dark streets of Miami to help their colleague , only to find the inevitable and grim result of an exhausted cop no longer able to bear the weight of his darkest secret. The climax of that episode is the most perfect six minutes of television I have ever seen.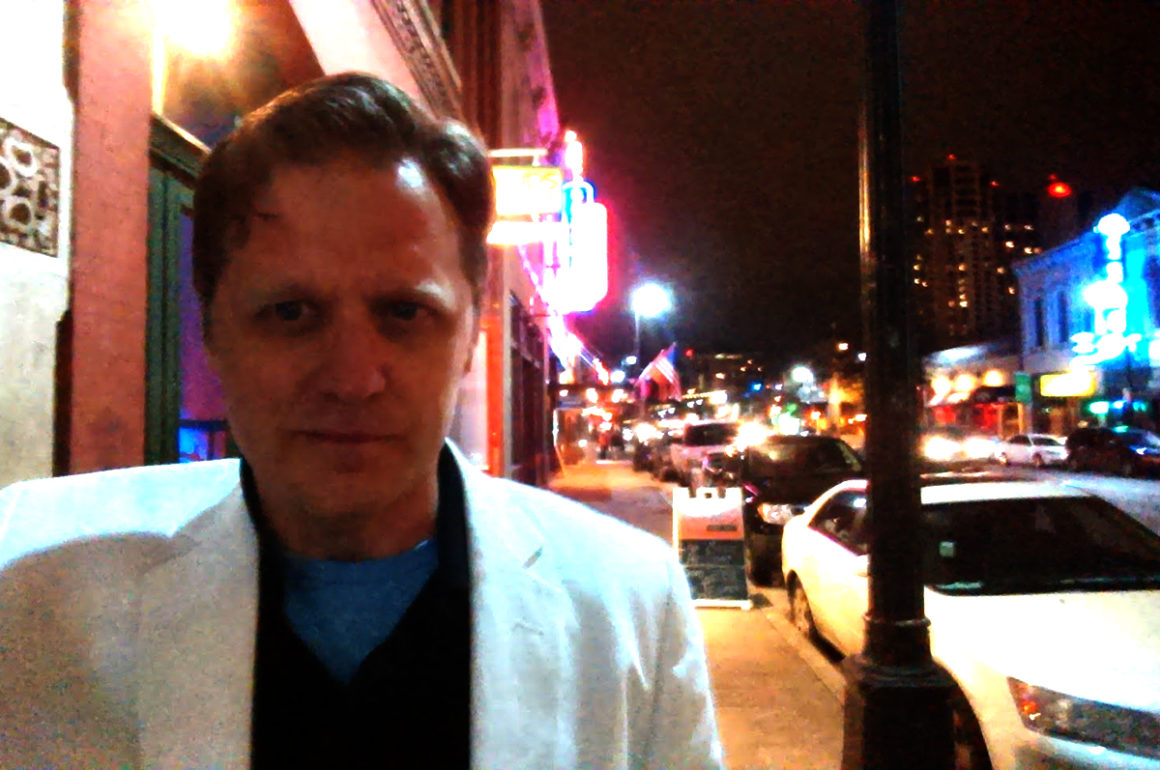 Funny thing about the jacket, not a single person (except the server) said anything about it at the fan show. But afterwards, walking back down 6th St, everybody complimented it – Roppolo's patrons, bouncers, passers-by, some guy from his car… it was awesome and helped lift my spirits after… well, watching two episodes of Miami Vice.
If you want to learn more about Miami Vice, my friend and fellow Duranie, Morgan Richter, has a YouTube channel in which, among other things, she discusses Miami Vice and reviews every single episode. Check it out here.
The Ritz is dead, long live the Ritz!
Sorry, I had a very poor cell phone camera in 2015.
Please pin, tweet, and share! More importantly, share your favorite memories of the Ritz and let me know what you think about going out to the movies right now. Do you think it's too soon?